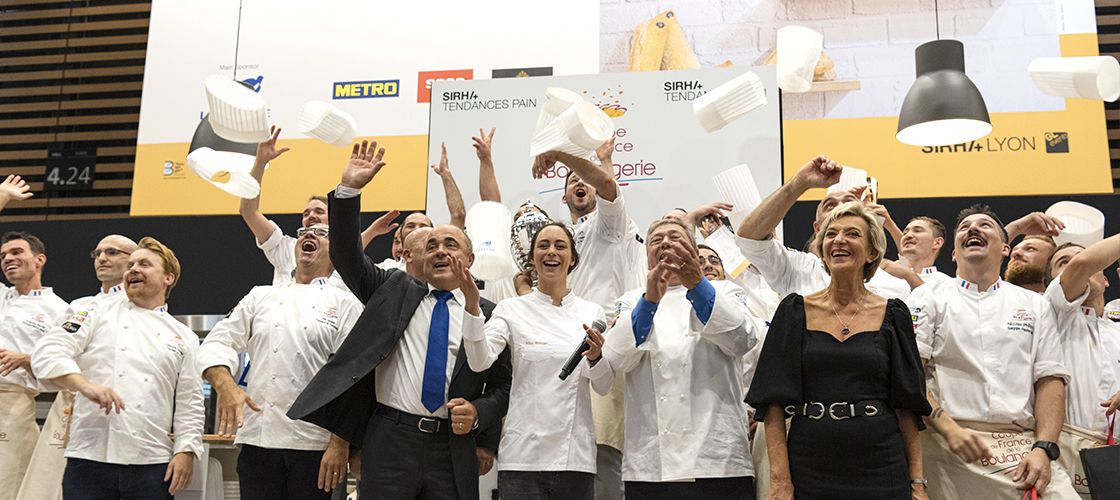 Lescure, the committed sponsor of the French Bakery Cup:
Lescure was present at SIRHA 2021, to celebrate the resumption of activity but also to support the craftsmen.
True to its values and commitments, Lescure sponsored the 2nd edition of the French Bakery Cup, which brought together twelve teams of bakers representing several regions of France.
The teams competed in four Christmas-themed events to be completed in 8 hours: bread, pastries, an artistic buffet and a snacking event.
Quality creations made with Lescure PDO Charentes-Poitou butter.
Impressive bread sculptures were also made by the teams who surpassed themselves this year.
The Pays de la Loire team are the big winners of the Coupe de France de la Boulangerie: Adrien BAZOGE, Franck FORTIER, Mathieu PAULMERY.
The podium was completed in 2nd place by the team from the Nouvelle-Aquitaine Region: Gaël GRONDIN, Julian LEROUX, Etienne PERIDY.
and in 3rd place by the team of the Grand Est Region: Vincent DIEBOLT, Igor DOUCHINSKY, Alain OBERNESSER.
Find all the highlights of the French Bakery Cup on video :
Find us on :
Instagram: @ lescure_international
Youtube: Lescure International