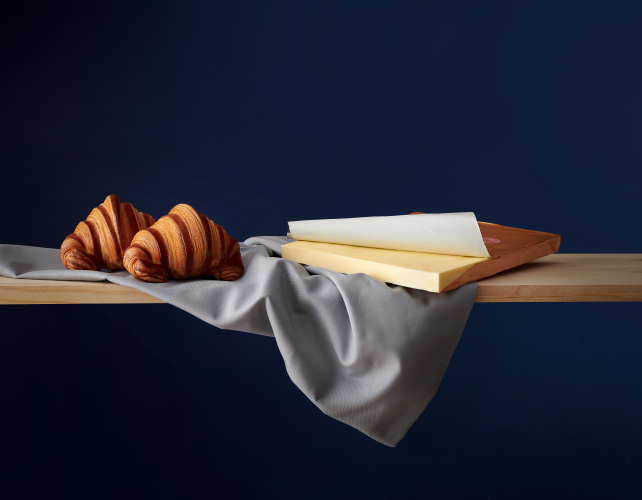 The Traditional Croissant with Lescure, PDO Charentes-Poitou butter
Interested in reinventing your croissant recipe?
Lescure offers a croissant recipe inspired by traditional know-how that it stands out for its curved shape, esthetic appeal and complex flavours.
Nicolas Boussin, Executive Pastry Chef at La Maison de l'Excellence Savencia®, shows off his talent using the Lescure brand to give you new ideas to consider, allowing you to reinvent your croissant recipe and take it to the next level.
From the choice of ingredients to the incorporation of the butter sheet, including the shaping of the tips, discover the method that this Best Pastry Chef in France (MOF 2000) follows for croissants that rise well and evenly.
Wait no longer to discover our croissant recipe prepared with Lescure, PDO Charentes-Poitou Butter!
Links