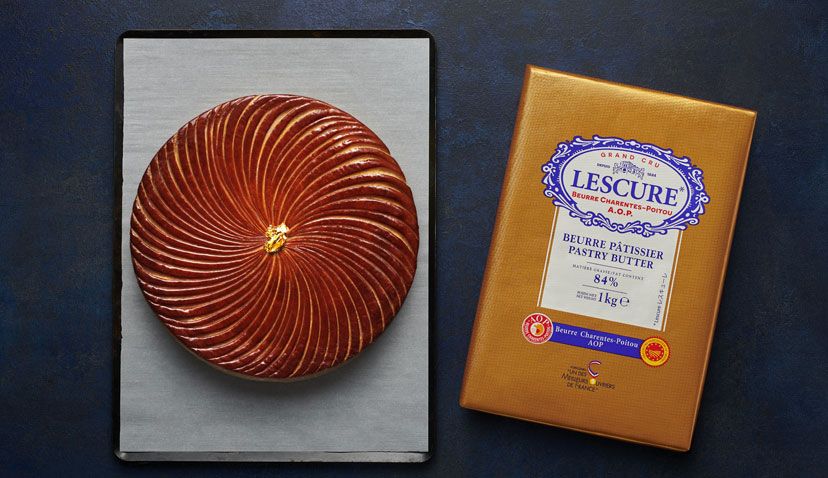 Let's share the tradition of the King Pie!
Interested in sharing the tradition of King Pie?
Lescure invites you to discover or rediscover this tradition through its history and the making of this pastry, where enjoying it is as important as the ritual that accompanies it.
Nicolas Boussin, Executive Pastry Chef at La Maison de l'Excellence Savencia® & Best Pastry Craftsman (MOF) in 2000 in France, shares with you the traditional King Pie recipe and gives you the keys to reinventing and reinterpreting, to your heart's content, this noble and unique patisserie where butter is king! Its moist filling, crisp puff pastry featuring delicious buttery flavour, glazes and finishing touches will hold no secrets for you.
Wait no longer to discover our King Pie recipe prepared with Lescure, PDO Charentes-Poitou Butter.
> Discover the Traditional King Pie recipe!
> Download our new Traditional King Pie recipe booklet!